New Year's Eve (NYE) is one of my favourite times of the year. It is filled with fireworks, amazing food, champagne and, more importantly, is a time when you can spend it with close friends and loved ones. This year (or last year), my boyfriend and I wanted to try out AirBNB; something we had discussed before, just never got around doing. My boyfriend has family around the Shropshire/ Herefordshire area, and suggested how beautiful the countryside in that part could be in the winter. For a cheap, easy weekend break over NYE, we decided to start looking. Immediately, we stumbled across a beautiful chalet located in the middle of nowhere. From the photos it looked perfect, from the classic wood-burning fire and furniture, to the amazing den-area located at the top of the stairs (but we'll get to that later…). From the moment we saw it, we wanted it, and booked it straight away.  
For weeks, we were counting down the days to our weekend, and eventually it came around. We decided to get an early train so that we could make the most of the two nights that we were staying in the chalet, and left feeling excited and not really knowing what to expect. The journey unfortunately was a disaster, and featured delayed trains and runaway sausage rolls. Eventually however, we arrived at the local train station and were picked up very kindly by one of our hosts, Gill. Immediately, we felt so welcomed to their home and property, which as I'm sure you'll agree makes such a difference. After five minutes or so we arrived at the chalet, and I can honestly say it was perfect. As soon as we entered, we were greeted by a roaring fire and our other host, John, who was equally as lovely. Upon inspecting the property, our generous hosts had left us a tonne of fresh eggs, milk, bread, butter and most impressively, a homemade ginger cake (which was the stuff of legends!). As well as this, they had even bought us a bottle of prosecco, which was a truly lovely gesture.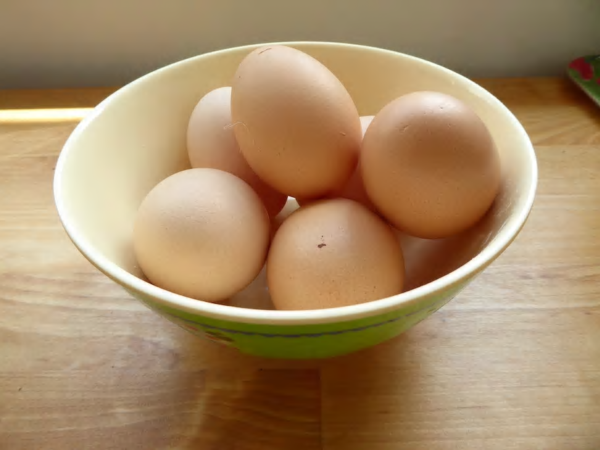 Now on to the chalet itself. The majority of the building was open plan, with a large area designated to a cosy sofa next to the roaring fire, and a kitchen/dining area. The amount of space was incredible, and it truly felt like a home. The look was quintessentially British country, with beams holding up the roof. With the fire, I don't think I could have imagined a more perfect setting for a building, it was simply fantastic.
Within this sitting-area was a flight of stairs that led to a small area at the top. This was still part of the open-plan, but was equipped with beanbags and skylights which made for the most amazing DVD viewing gallery. The den area was also surprisingly spacious, and was one of our favourite spots in the chalet.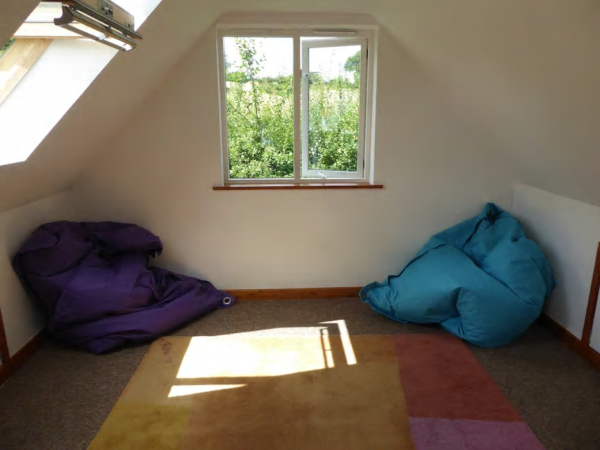 Next to the fireplace was a large wooden door which led to the bedroom. The bed was queen-sized, and had a really warm mattress topper and feathered quilt, making for the best winter bed imaginable. Next to this was a small bathroom, equipped with a large shower. This was all very modern, yet maintained that old-fashioned English countryside atmosphere, which was exactly what we wanted from a place to stay.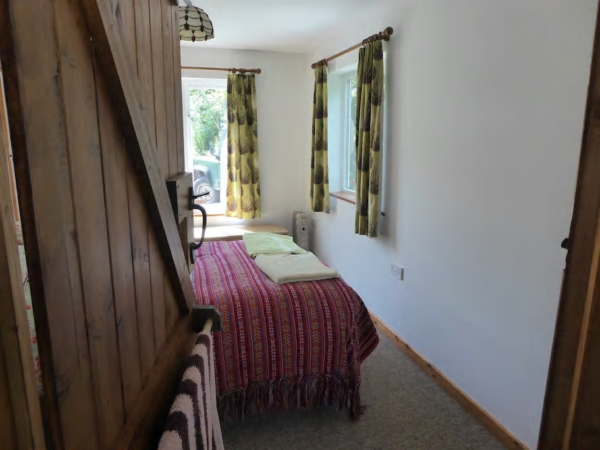 As we arrived on NYE, we had to decide how to spend the evening. We thought we would start with our favourites; a halloumi burger. This is our 'go-to' dish if we are ever peckish, and was perfect to start off our celebrations. As well as this we had chocolate cake, Doritos (tangy cheese, obviously), chocolates, a variety of cheeses and those sausage rolls that had not tried to escape. We also played a few games of cards and scrabble, and then decided to binge-watch some tv. It was nice just to do the simple things, and treat the chalet as a house and home, something that made it truly special. With us two usually being incapable of staying up late, we impressed ourselves by staying up until midnight, before falling into a food-coma. The next day we awoke to a feast of scrambled eggs, salmon and toast, and so kicking off 2017 in style. We also decided to go for an exploration, and began walking around the wilderness to see what we could find. The countryside was filled with rolling hills, formidable trees and sheep… so many sheep. Escaping the busy town of Reading and entering this paradise was truly special, and was something I dearly missed once I entered back into reality.  
Having been for an explore, and got very wet from the sudden rainstorm that got us, we decided that we desperately wanted to put our feet up by the fire and get under a blanket to watch a favourite film of ours, Forest Gump. This was a perfect end to the day, and to start the New Year. The next morning, I woke knowing that I would have to leave the world of dreams and slip back into reality. It unfortunately went so quickly, and felt like it was over almost instantly. As we left the chalet, I realised how lucky we were to have found such a wonderful place, which enabled us to escape the real world and enter our own little pocket of paradise. I would thoroughly recommend this place to anybody who wants a weekend break with their partner; words cannot describe how much Jack and I enjoyed every second of it.
Thank you once again to John and Gill for a wonderful stay in their chalet!
Have you used AirBnB before? If so what was your experience like? If you've not tried it yet, would you consider it? Let me know in the comments below!